Common questions about orthodontics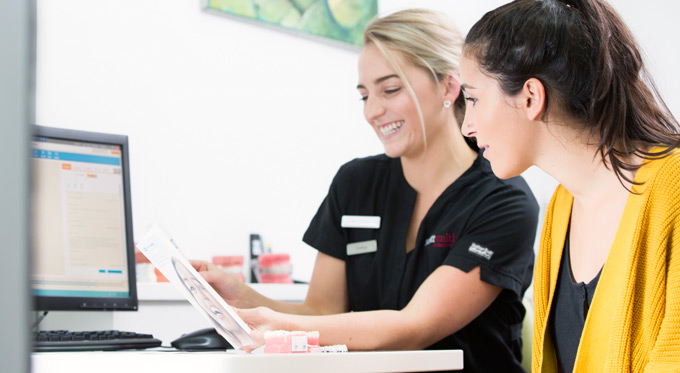 Got a question about orthodontics? You're not the only one. Many of our patient do, and here at Scott Smith Orthodontics, we're happy to answer them. Here are a few of the more common questions we get asked by our patients. 
What is orthodontics?
Orthodontist is a specialist branch of dentistry. As orthodontists, we focus on problems associated with your teeth and jaws and making sure the alignment is correct. 
What qualifications does an orthodontist have?
Our specialist orthodontist, Dr Scott Smith, has a Bachelor of Dentistry and a Master in Orthodontics. This is a postgraduate qualification that focuses specifically on the practice of orthodontics and is what every orthodontist must have. 
Does orthodontic treatment hurt?
No, it doesn't hurt but it can be a little uncomfortable at first. Braces and Invisalign aligners do make your teeth move so you will notice this. However, the discomfort is usually only for a day or two after each appointment and can be relieved with over-the-counter pain relief. 
How much does orthodontic treatment cost?
We provide each of our patients with a quote for their treatment so prices can differ depending on the treatment you need. We have a price guide on our cost page to give you an idea of how much treatment costs here at Scott Smith Orthodontics.
Do you offer Invisalign?
Yes we do. Dr Smith is highly experienced in the use of Invisalign and it is a treatment method we endorse. We have been able to get our patients some great results using these virtually invisible aligners. 
Invisalign aligners are a registered medical device, you should always read and follow the label and the instructions of your treating orthodontist.
Can adults wear braces?
Yes, adults can certainly have orthodontic treatment. There are so many different types of braces and aligners to choose from these days that there will definitely be a solution for you. 
Should children see an orthodontist?
Yes, in fact the Australian Society of Orthodontists recommends children have an appointment with an orthodontist around the age of seven. They may not need treatment at this time but it's a way of planning ahead and making sure we're prepared to give them the treatment when or if they need it. 
Do I need to see my dentist?
Yes. While you are having orthodontic treatment with us it is important you have regular checkups with your dentist too. At Scott Smith Orthodontics, we work closely with your dentist to ensure you have the best care possible. 
Do I need a referral to start treatment?
No, you can simply go online and submit an enquiry or give us a call. At Scott Smith Orthodontics, we offer all of our patients an initial appointment so they can find out more about orthodontics and whether treatment is right for them. 
Got another question?
If we haven't answered your question here, just give us a ring. We'd love to hear from you.