Self-ligating braces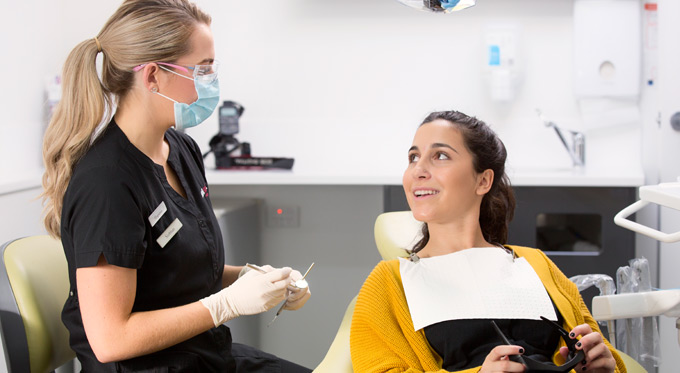 We use the In-Ovation brand of self-ligating braces 
At Scott Smith Orthodontics, every member of our team has a passion for orthodontics. We love creating beautifully straight smiles for our patients using the latest technology available. Orthodontic equipment is being continually developed which means we can give our patients more choice when it comes to treatment options. One of these developments which has really changed orthodontics is self-ligating braces. 
What are self-ligating braces?
Self-ligating braces are a modern advance on traditional braces. These braces still use the system of brackets and archwires, but self-ligating brackets have an inbuilt closing mechanism which keeps the archwire in place and reduces the amount of friction. This technology also means there's no need for elastic bands and they make it easier to keep your teeth clean. 
At Scott Smith Orthodontics, we use the In-Ovation brand of self-ligating braces. 
Why we recommend self-ligating braces
Self-ligating braces combine the very best of traditional orthodontic treatment with the latest advances in technology. This combination means our patients can:
Enjoy a more comfortable treatment experience
Keep up a good oral hygiene routine throughout treatment
See the results of treatment faster because self-ligating braces respond quickly to the movement of your teeth
Have confidence in knowing they'll get a great result at the end of treatment 
To find out if you could benefit from self-ligating braces, book an orthodontic consultation with our team today.